Everyday Style Zodiaq®
Zodiaq® quartz surface brings the best of nature and science to the best of contemporary residential and commercial design. Engineered with pure quartz crystals, beaming with diamond-like radiance, Zodiaq® surfaces are visually striking – utterly unique. The sparkling crystal within Zodiaq® quartz surfaces balances stunning light-play with mesmerizing depth. Long-lasting and GREENGUARD Certified as a low-emitting material, Zodiaq® surfaces are a high-performance material, delivering strength, and heat and scratch resistance. Homeowners and designers the world over choose Zodiaq® because this remarkable surfacing material elevates kitchens and baths with the timeless beauty of quartz crystal. Visit our store for more information on price and installation options.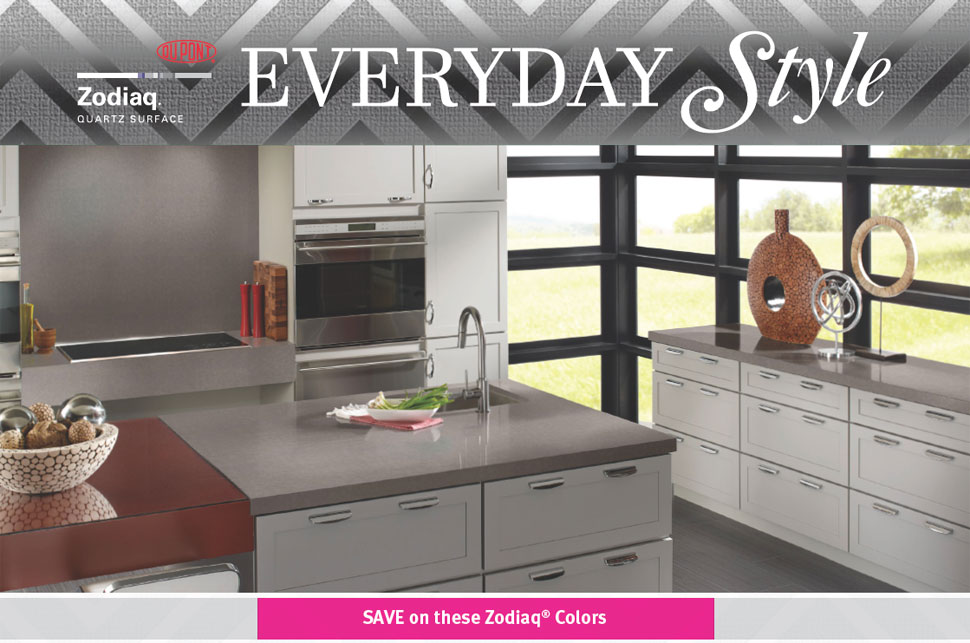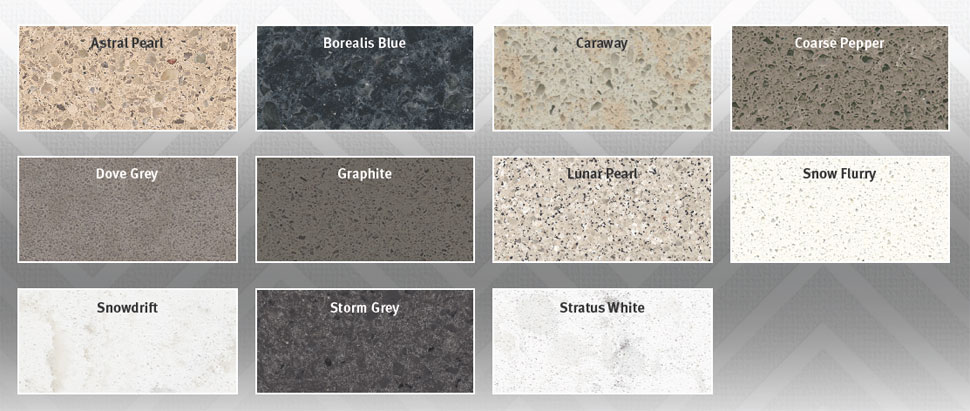 *This discount offer is good now through December 31, 2016, and applies only to the DuPont™ Zodiaq® colors indicated.