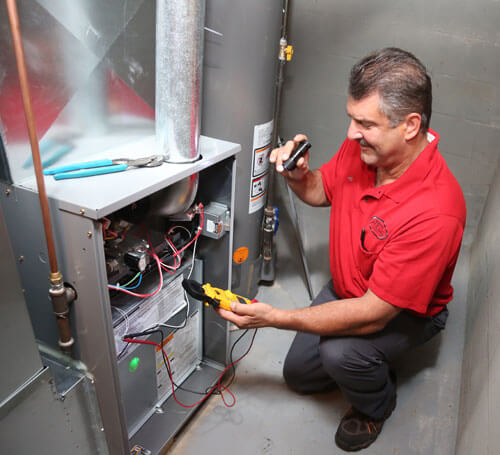 Heating and Cooling Services
Warners' Stellian offers heating and cooling appliance services. Our trained service technicians are available to take care of your furnace/boiler and air conditioning needs.
Professional comprehensive service, tune-ups and inspections
Installation by Rheem Pro Partner Certified technicians
Special financing available
Shop heating, venting and cooling products
Comprehensive Furnace Inspection: $117
Includes flame sensor replacement if needed ($86 value)
Often, the best deal is the simplest. Instead of a cut-rate tune-up, we perform a comprehensive furnace inspection for $117, no hidden fees. We're true to our reputation for delivering more value for your dollar. Regular inspection of your equipment can prevent breakdowns, lower utility bills and lengthen the life of your equipment.
Appointment includes:
Numerous safety and operational tests on the system
Light cleaning of all moving parts
Proper adjustments to enhance efficiency
Provide answers and advice regarding the system
Use form below to contact us today!