how to: clean stainless steel appliances
If you've ever owned them, you know: stainless steel appliances can carry more fingerprints than an episode of "CSI" — especially if you have kids.
Stainless steel does have a stunning effect on a kitchen…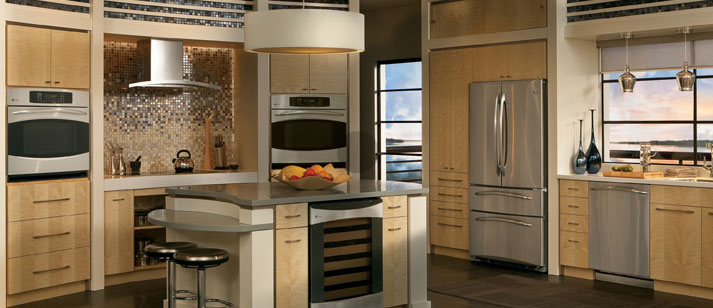 …but you just have to have the right stuff to clean them and a good process in mind.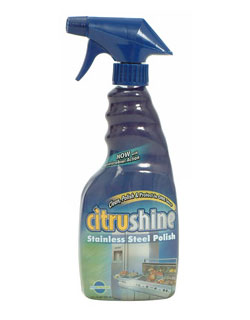 We recommend Citrushine, which is the best polish we've found. It's nontoxic, smells like oranges instead of chemicals and doesn't leave your fingers feeling too greasy. Plus, we use it in our stores to keep rows of fridges, dishwashers, ranges, microwaves and kitchen displays clean easily and without compromising the integrity of the factory finish.
Spray some Citrushine on a dust rag (you can also use a paper towel, but I don't like getting cleaner on my hands) and wipe down the appliances going with the grain of the stainless steel. Citrushine doesn't streak like other cleaners and certainly not like soap and water, but I found that going with the grain makes clean up way faster.
Some brands now carry stainless steel appliances that wipe clean with only a warm rag, like Miele's Clean Touch Steel. All Fisher & Paykel DishDrawers and some refrigerator models come in EZ-Kleen, which is an anti-fingerprint stainless steel finish.