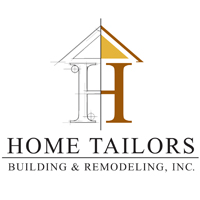 Home Tailors
1625 Wynne Avenue
Saint Paul, MN 55108
651-646-6436
Memberships:
Home Tailors
Home Tailors is a metro area residential remodeling company specializing in single family home improvements, which includes condos, lofts, and townhouses. Whether it's a second floor laundry room or a stellar kitchen, our process is tailored to you and your dream.
Thank you for checking us out on the Warners' Stellian website. You are invited to visit our website at www.hometailors.com, where we call out many more delightful details about Home Tailors and how we can serve you.
Specialties: design; build; remodel
| | |
| --- | --- |
| | |
| Photos courtesy of: Home Tailors | |