Lowest Grill Prices of the Year – Ends June 3, 2020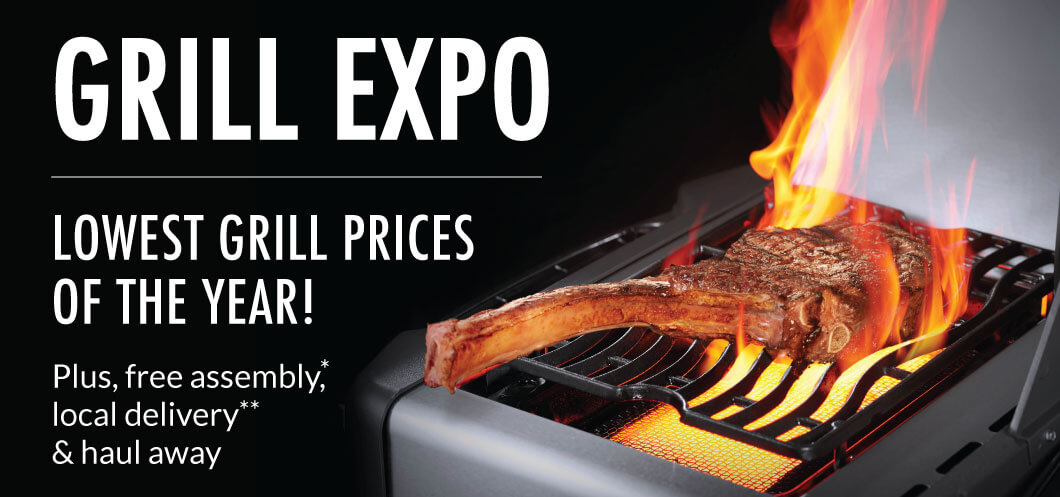 Make the most of your time at home during Warners' Stellians Grill Expo. Speak with our specialists online, by phone or in store to choose from our huge selection of the highest rated gas, charcoal and pellet grills at the lowest prices of the year. Then relax and enjoy free assembly done right, contact-free delivery to your patio or garage, free haul-away and 18 months interest-free financing. 

Virtual Grill Expo
Cooking Chicken Wings on a Napoleon Grill
Jen Schick from Napoleon shares how to make chicken wings using a rotisserie basket in her Napoleon Prestige Pro.
Weber Genesis and SmokeFire Grill Demos
Dan Flaherty shares features of Weber Genesis grills and Weber SmokeFire pellet grills, in addition to conducting chicken wings and steak kebab cooking demos.
What's Cooking With Broil King
Check out what David Kenagy and his assistant have cooking on the Broil King BBQ Regal Pellet Grill. Plus, David shares a special offer you can use during Warners' Stellian's Grill Expo.


Cooking With Alfresco
Join Terri Solinger as she cooks burgers, beef stew and cheese curds in her Alfresco outdoor kitchen. Learn about the features of these grills.
DCS Grills Are A Good Catch
Brian Walvatne has a little something for everyone under the hood of his DCS grill. Learn what he has cooking and why DCS grills are a great catch.
Cooking the Perfect Steak with the Reverse Sear Method
Watch Steve Blaine cook high-end restaurant quality steak using the reverse sear method right on his Blaze grill.
*Assembly on grills $499 and up.
**Local delivery on grills $499 and up.