We're a proud member of many great industry groups & associations


The University of St. Thomas Family Business Center is a thriving community of family businesses that engage to learn best practices from each other, faculty and skilled advisors. It equips family businesses with practical tools to keep professional and personal ecosystems in balance, and provide a safe environment to explore challenging issues.


The American Institute of Architects Minnesota is a non-profit association for architects. We are a state component of the national AIA organization with three local chapters: AIA Minneapolis; AIA Saint Paul; and AIA Northern Minnesota. AIA Minnesota publishes the award-winning magazine Architecture Minnesota.

The American Society of Interior Designers is a community of people committed to excellence in interior design. Members include professional interior designers, interior design students, interior design educators and industry representatives. A community of people dedicated to design in the service of people.Warners' Stellian has been a member of ASID since 2004.

The Associated General Contractors of America (AGC), the voice of the construction industry, is an organization of qualified construction contractors and industry related companies dedicated to skill, integrity and responsibility. Warners' Stellian has been a member of the AGC since 2003.

The Apple Valley Chamber of Commerce is the "business association" for the community. The chamber relies on the generosity of more than 1,000 people from 350 businesses. The Apple Valley Chamber of Commerce focuses on helping local businesses network, voice concerns, create partnerships & more.

The Builders Association of the Twin Cities includes builders, remodelers, subcontractors, suppliers and other professionals who support the building industry. BATC presents the Parade of Homes Spring Preview and Fall Showcase as well as the Remodeler's Showcase. Warners' Stellian has been a member of BATC since 2005.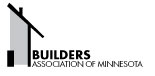 The Builders' Association of Minnesota was established in 1974 and now serves more than 4,500 home building and remodeling industry professionals in affiliation with 15 local associations. The association works to provide the best builder education, effective state lobbying, sensible code reform and industry research to enhance the viability of the industry and the success and professionalism of its members.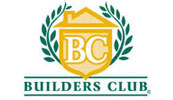 Builders Club is like a frequent flyer program for home builders that allows home Builders and Remodelers to earn Club Points they can redeem for free, exotic travel, quality merchandise and more! Builders are enrolled automatically as Members and receive a monthly statement indicating their Club Points awarded from each supplier they purchased from the previous month. Warners' Stellian has been a sponsor of Builders Club since 2008 – which means even more incentives for builders who partner with us for appliances.

The mission of the Edina Chamber of Commerce is to make Edina the optimum place to do business by providing opportunities for business growth and development, community involvement and enrichment, and personal and professional growth. Its members are made up of many industries with a diversity of size and are from all over the Twin Cities region.

The mission of the MetroNorth Chamber of Commerce is to be the leading advocate and resource for business in the greater Anoka County area by promoting economic growth and development, impacting public policy, providing education opportunities and building professional relationships.

The Midway Chamber of Commerce is a dedicated group of hundreds of volunteers, representing 550 businesses and nonprofits in the Midway area of St. Paul, who are "Builder a Stronger Midway" by creating economic vitality and opportunity. The chamber actively works to support the business community, to influence economic development policy and projects and to advocate for public and private investment in the Midway area.

The Minnesota Multi-Housing Assocation (MHA) is a statewide nonprofit trade organization for the multi-housing industry. With nearly 2,100 members representing more than 200,000 housing units, MHA offers a variety of services to support the industry. Member of MMHA receive timely information about industry and Association news and educational opportunities. Warners' Stellian has been a member of the MHA since 2001.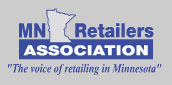 The Minnesota Retailers Assocation (MnRA) was founded in 1952 by a group of retailers concerned with the increasing number of state laws and regulations directly impacting their stores. Since then, MnRA has become the voice of retailing for the merchant community in Minnesota, the MnRA's strength of retail representation comes from the scope of its membership – everyone from small independent retail establishments to large national chains.

Minnesota GreenStar is a green building standard and green certification program for both existing and new homes that promotes healthy, durable, high-performance homes. MN GreenStar designed its green certification and green building programs from the ground up to be the best system for Minnesota, giving builders and remodelers the tools to excel. Its green certification program also provides homeowners the knowledge with which to compare the performance of their homes. MN GreenStar embraces Minnesota's climate extremes and natural resources and leverages its building codes and national leadership in such areas as clean water and combating climate change.

The National Association of Remodeling Industry (NARI) is committed to educating trade professionals. Members of NARI are full-service contractors, design-build firms, and other related professionals who work in the remodeling field. To many professional remodelers, NARI Certification offers assurance that the consumer is choosing a professional with years of experience, dedication to ongoing training

The mission of the National Kitchen and Bath Association is to enhance member success and excellence by promoting professionalism and ethical business practices, and providing leadership and direction for the kitchen and bathroom industry. As the only trade association dedicated exclusively to the kitchen and bath industry, NKBA is the leading source of information and education for consumers and professionals alike. Warners' Stellian has been a member of NKBA since 2005.

The North Hennepin Chamber of Commerce is an organization committed to the effectively serving businesses and their community in Brooklyn Center, Brooklyn Park, Maple Grove and Osseo. Among other things, the chamber is dedicated to supporting the retention of existing area industries and businesses and coordinating business resources in support of economic,  civic, governmental and educational interests of community.

Remodel Card is a membership that saves homeowners up to 50% off remodeling prices. Are you planning to spend more than $2,000 updating your home? Want to save between 20-50% off those purchases and support local business? Join the Remodel Card community today, so your hard earned money will go further in creating the home of your dreams. Remodel Card Guarantees you will save at least the membership fee, or it will be refunded to you!

The St. Croix Valley Home Builders Association is a network of professional builders and associates that provides resources to its members to promote quality construction and positive relationships between members and the communities wherin they serve. Warners' Stellian has been a member of the SCVHBA since 2005.

The Saint Paul Builder's Exchange is an alliance of over 600 member firms representing general contractors, subcontractors, material suppliers, construction service firms, machinery, retail and manufacturing representatives. Warners' Stellian has been a member of the BXSP since 2001.

The Saint Paul Area Chamber of Commerce is the largest local chamber in the state of Minnesota. With a membership of more than 2,200 business partners, its goal is to help businesses in the Saint Paul / East Metro area to be more competitive by promoting economic growth through the region.

The Woodbury Chamber of Commerce is an association of local businesses organized and committed to promoting Woodbury's economic, civic, commercial, cultural, industrial and educational interests. Its mission is to be a leader in promoting the spirit of the city and helping to enhance a progressive business environment as well as to serve as the business voice of Woodbury.

The Rochester Area Chamber of Commerce is a membership organization representing more than 1,500 SE Minnesota businesses. Established in 1866, the Chamber provides networking, marketing, public advocacy and educational opportunities to its membership, and works to represent the business community on economic and governmental issues.