From our family to yours for over 65 years
Warners' Stellian is the Midwest's retail appliance specialist. Family owned and operated for more than 65 years, we provide an unmatched shopping experience with exceptional service at 12 store locations.

Our promise
When you do business with Warners' Stellian, you have a relationship with individuals, not a big corporation. As our company continues to grow, we're going to keep it that way.
From ideas to installations, we know appliances
Our highly trained staff listens to your needs and helps ensure the best appliance for your lifestyle. Our sales associates and service technicians are true specialists; many have been with us for more than 10 years, and it shows.
Best brands & best products
Warners' Stellian offers more than 60 brands of home appliances and the largest selection of Energy Star-rated appliances in the Midwest. Our 12 thoughtfully designed stores feature working kitchen vignettes where you can "try before you buy."
Our commitment to green
When you buy Energy Star appliances from Warners' Stellian, you're not just saving energy and water in your home. You're supporting a company that does the same. Appliances come with tons of packaging — literally. And those tons usually end up in a landfill. But at Warners' Stellian, we're working to change that. We now recycle nearly all the packaging of appliances we ship, including Styrofoam, cardboard, plastic wrap and wood pallets. Plus, we're conserving fuel by compacting our recyclables to reduce shipments and investing in a fuel-efficient fleet of vehicles, which powers off after 5 minutes of idling. Our main distribution center, built in 2005, includes substantial investments in energy-saving architecture and fixtures. Commitments like ours turn thought into action.
History
In 1954, Jim Warner took a bookkeeping job at Stellian's appliance store on Snelling Avenue in St. Paul, Minnesota, owned by Steve and Lillian Farkas (Stellian is the combination of their first names).
After many years as a valued employee, Jim bought the business in 1971 and added his name to theirs, also making it plural to include his wife and children. He established a solid foundation for success by offering the best products available and making sure every customer received exceptional service from sale to delivery.
Those values were passed on to his nine children who now own the company. Four members of the Warner family actively operate the company. Nineteen third-generation Warner family members also work full-time for the company in sales, merchandising, operations and marketing.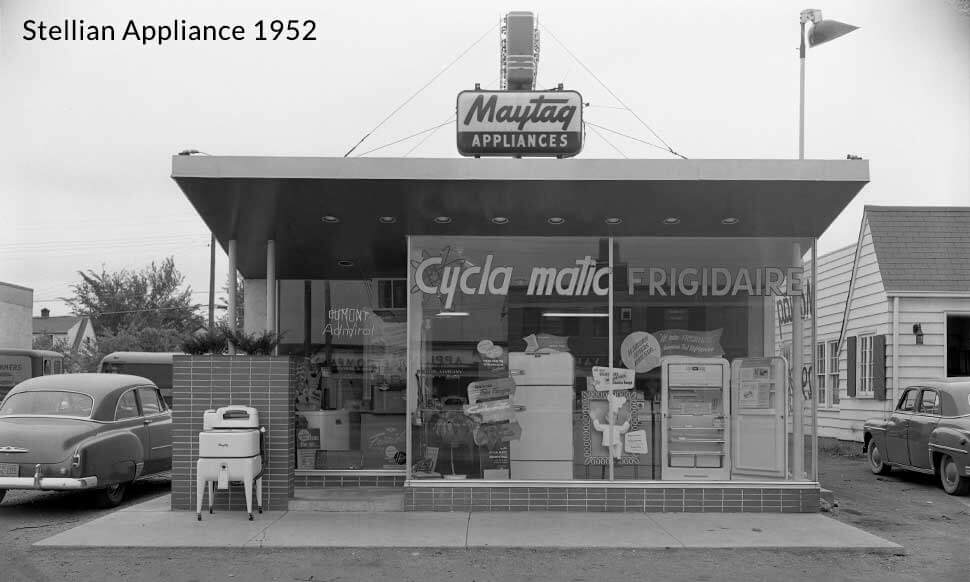 ---
Warners' Stellian Core Values
Customer Focus  •  Passion  •  Integrity  •  Inspiration  •  Loyalty  •  Family
---
12 appliance stores

160,000 sq. ft. warehouse




& corporate office in St. Paul 

 

& 70,000 sq. ft. warehouse in Minneapolis.

 

(not pictured).
---
| | | | | |
| --- | --- | --- | --- | --- |
| | | keep up on all the latest | | |
Warners' Stellian Appliance Blog
---